Year 2 - Blackbirds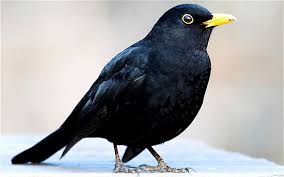 Welcome to Blackbirds page!
Your class teacher is Mrs. Bayliss with an amazing Teaching Assistant, Mrs. Tye.
Expectations
We expect the children to be reading at least three times per week at home and for it to be recorded in their reading diary. Please keep up the good work and keep loving those books!
It can include any genre of book, comics,newspapers, fiction, non-fiction or whatever takes their fancy. We just want it to be a pleasurable time for them and to develop a love of reading. We really enjoy listening to the children's conversations about the books they are enjoying at home.
Homework
Homework is set on a Monday and is to be brought back into school the following Monday, using Google Classroom. Reading diaries need to be brought in on a Thursday and given back out on a Monday.
The homework is to support and extend what they have been learning about in class.
Please make sure you are connected to Dojo so we can keep in contact easily. I will be uploading lots of pictures on our class story to show you what has been happening in Blackbirds.
Our Topics
Autumn 2020- Animal Antics
This term our topic is called Animal Antics. Our intention is for the children to have an awareness of animal welfare.
The children had an exciting start to their new topic as on Tuesday and met the class pet, Pippa the panda. Where the children researched the origins of a Panda, their needs and characteristics.
So far during Literacy we have re-told the story of Dear Zoo using talk for writing and the children have wrote their own innovative version of the story. After half term we will be having another special class visitor and lots of work revolving around the Forest Rescue centre.
In Maths we have working really hard to learn about addition and subtraction.
In Science we have been investigating life and living processes, linked to animals and humans.
As a key stage we are collecting lots of pet food to create a huge mountain to donate to the local charity.
We have also loved learning how to create an animal collage, using the inspirational artist Megan Coyle.